Polycrystalline cubic boron nitride (CBN), chemically resistant and stable at high temperatures up to 1.400°C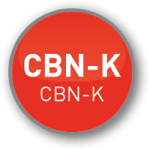 Boron nitride powder is the starting point for the production of CBN, which has been available since the end of the 1960s. It is produced under high pressure as well as at temperatures of over 1,500°C and specially adapted to the final application through many different substrates.
Today, CBN is considered the second hardest material after diamond cutting materials!
The applications of CBN are in the automotive industry, aerospace, tool and mould making and mechanical engineering. The wide spectrum as a cutting and abrasive material includes hardened steels, cast iron, chilled cast iron, sintered materials, stellites, nickel and cobalt-based superalloys. In many applications, cubic boron nitride is preferred to diamond cutting materials because it is absolutely stable in air at temperatures up to 1,400°C.  Diamond, on the other hand, begins to decompose at a temperature of approx. 750°C.
Compared to PCD, CBN is also characterized by its chemical resistance to ferrous materials.
The CBN grade K has been specially developed for high-speed turning and milling of cast materials. Among other things, you can machine these materials with this CBN grade:
Cast iron
Spheroidal graphite cast iron
Lamella ball cast connection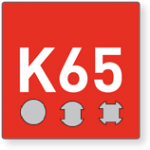 For smooth and slightly interrupted cut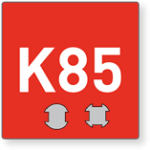 For light to heavy interrupted cut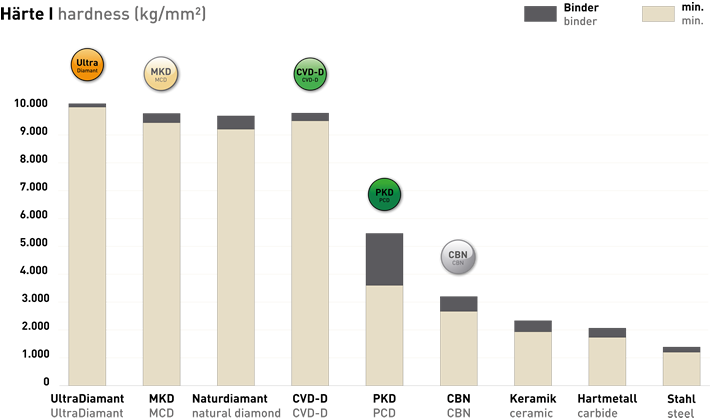 DTS GmbH
Hans-Geiger-Strasse 11a
D-67661 Kaiserslautern
Customerservice
Business times
Mo. – Fr. 8:00 am – 16.30 pm
Contact
T: +49 (0) 6301 32011-0
F: +49 (0) 6301 32011-90