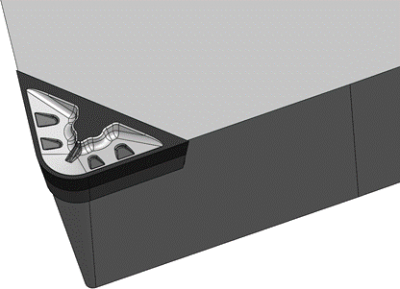 In case of chip problems you can use our 3D lasered chip breakers.
You can find them in our PCD/CVD-D catalog.
On request we also laser 3D chip breakers in CBN inserts.
For chip breaking you can choose between two standard chip breakers:
Finishing chip breaker
Rough chip breaker
The standard chip breakers can be used in:
Aluminium
Brass Lead-free
Thin-walled workpieces
Copper
You have problems with chip breaking and need a special solution?
We can offer you:
Chip breakers on grooving tools
Chip breakers on CBN inserts for hard turning
Chip breakers on CBN inserts for hard-/soft turning
Chip breakers on bell tools
Chip breakers on monoblock tools
Chip breakers on boring tools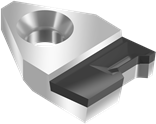 DTS GmbH
Hans-Geiger-Strasse 11a
D-67661 Kaiserslautern
Customerservice
Business times
Mo. – Fr. 8:00 am – 16.30pm
Contact
T: +49 (0) 6301 32011-0
F: +49 (0) 6301 32011-90