Polycrystalline diamond (PCD), the well-known standard diamond
PCD is a synthetically produced, extremely tough, intergrown mass of diamond particles with random orientation in a metal matrix. It is produced by sintering selected diamond particles at high pressure and high temperatures.
Graphite serves as a catalyst so that the PCD crystals grow together. PCD has high thermal conductivity and good heat dissipation out of the cutting area. In addition, PCD has the highest flexural strength of all cutting materials.
PCD is very suitable for machining aluminium with a Si content of up to 12% and/or other abrasive fillers. The hot hardness is approx. 750°C, the areas of application are similar to those of CVD thick film diamond, however, the high economic efficiency of CVD thick film comes into play with hard-brittle materials or aluminium with a Si content of 12% or more.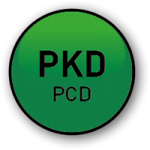 With PCD you can machine materials like:
Aluminium <12%Si
Zinc
Brass
Plastics
GFRP (*First choice CVD-D)
CFRP (*First choice CVD-D)
Copper
Graphite coarse-grained
Ceramic green compact
Carbide green compact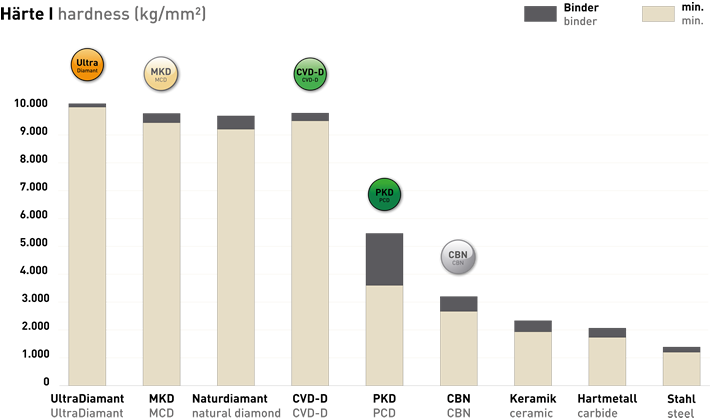 DTS GmbH
Hans-Geiger-Strasse 11a
D-67661 Kaiserslautern
Customerservice
Business times
Mo. – Fr. 8:00 am – 16.30 pm
Contact
T: +49 (0) 6301 32011-0
F: +49 (0) 6301 32011-90